ProDRENALIN V1: All-in-one solution for Action/Sport videos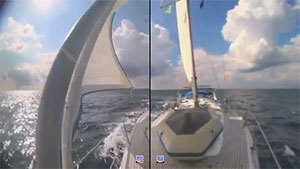 ProDRENALIN™ V1 from ProDAD is a revolutionary enhancement utility that can improve just about every aspect of video shot on a GoPro or any other action camera. It removes fisheye and perspective distortion, stabilizes the video, corrects rolling-shutter distortion, rotates the video, reduces noise and much more.
It is a complete solution for making your raw action/sports videos better. The optimized video can be rendered in industry standard formats ready to be shared online or brought into your favourite video editing software. You can see the original and optimized video prior to rendering and exporting.
If you shoot on a GoPro or other action cam, you need ProDRENALIN. Capture your life's most amazing adventures and let ProDRENALIN polish things later!
ProDRENALIN V1 is a stand-alone Windows application. There is also a 32-bit Mac version, which is a FREE BONUS to the paid Windows version. Mac version does not support 2.7K & 4K resolutions and is offered "AS IS". Those who purchase the Windows version of ProDRENALIN can also use their license key to unlock the Mac version.
Why to choose ProDRENALIN V1?
Fully compatible with all GoPro Hero cameras and other action cameras
ProDRENALIN automatically corrects fisheye and perspective distortion
Rolling-shutter correction
De-noising – ProDRENALIN effectively removes random image sensor noise and sharpens the video with 3 quality options
Stabilizes GoPro video with award-winning stabilization technology
Easy to use color correction, brightness and contrast adjustment tools
Batch processing capability
Support for 4K and 2.7K videos
Imports profiles from proDAD Defishr
Affordable! The best quality for the price!



System Requirements
Dual-core processor
4GB RAM
50MB hard disk space
Vista, Win7, Win8, Win8.1, Win10
Input File Formats
Camera Support
GoPro Hero 2 / 3 / 3+ / 4
Sony HDR AS10 / AS15 / AS100 V / AZ1
Sony FDR V1000X
DJI Phantom Vision FC200
DJI Phantom 2 Vision+
Rollei Bullet HD, Bullet S5, S7, S30, S40
Drift Innovations HD170
Drift Stealth
Drift Ghost
Contour HD Mod1300, ROAM3
Contour+2
CamOne
OlympusE-PL3
Canon XHA1, HFG10, EOS
Canon LEGRIA mini X
Panasonic LumixDMC T27
Panasonic HX-A500
Samsung Galaxy S2, S3
Somikon DV800
Toshiba X-Sports
Braun Master
AEE S51
ActionPro X7
Vivitar-DVR-785HD
HP ac200
Ion Air Pro
Garmin VIRB
Sumikon DV78.night
Mobius
And other similar models with the same lens.
About ProDAD
proDAD develops and distributes innovative solutions for creative video editing and multimedia applications. Founded in 1990, the company serves the international market with numerous renowned and award-winning products. proDAD cooperates with leading creative software developers including Adobe, Apple, Avid, Canopus, Microsoft, Muvee, Pinnacle, and Sony. proDAD's headquarters are situated in the southern town of Immendingen, Germany, and maintains branch offices in the US and Japan.
Related products from ProDAD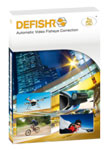 Defishr
Automatic video fisheye correction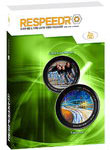 ReSpeedr
Super slow-motion and timelapse effects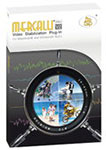 Mercalli
The best video stabilization software with rolling shutter / CMOS correction