Transquare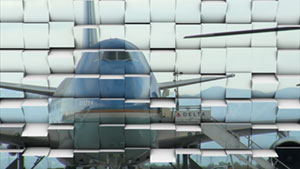 Transquare™ is a collection of rotating 3D cube elements that replace a simple cut with amazing transition effect.
These attractive and smooth animations can be used in any video editing software that supports mattes and compositing. Simply drop animated matte clips on top of your footage and create the slick transitional wipe effect in the few clicks of a mouse. Add unique style by showing your titles and logos with fascinating revealer animations.
Take your video productions to a whole new level and impress your audience!
Why to choose Transquare?
More than 30 animated mattes give you the variety to find the transition, lower third, or title revealer you need
Ready-to-use QuickTime files in Full HD resolution (1080p) at 29.97 fps, Photo Jpeg format
Simple to use, fast to render, and great looking end results!
The duration of each clip is 3-8 seconds
Work with all non-linear editing tools that support mattes and compositing, including:

Apple Final Cut Pro X
Adobe After Effects
Adobe Premiere Pro
Sony/Magix Vegas Pro

No need to install and learn additional plugins/software, simply drag and drop!
Includes demo projects for Ae CS6, Ae CS5.5, Pr CS6, Vegas Pro 10+
Royalty Free
Mac/PC support
Affordable! The best quality for the price!
How to use?
Each transition consists of 2 matte clips: Mask and Shadow. Simply add these mattes on top of your footage with the appropriate blend and luma matte setting and you're done. Free pack includes demo projects for Ae, Pr and SVP. Also check out these tutorials:
Organic Particles | Film Grain
More transitions are coming soon...
Subscribe to our newsletter to be notified!